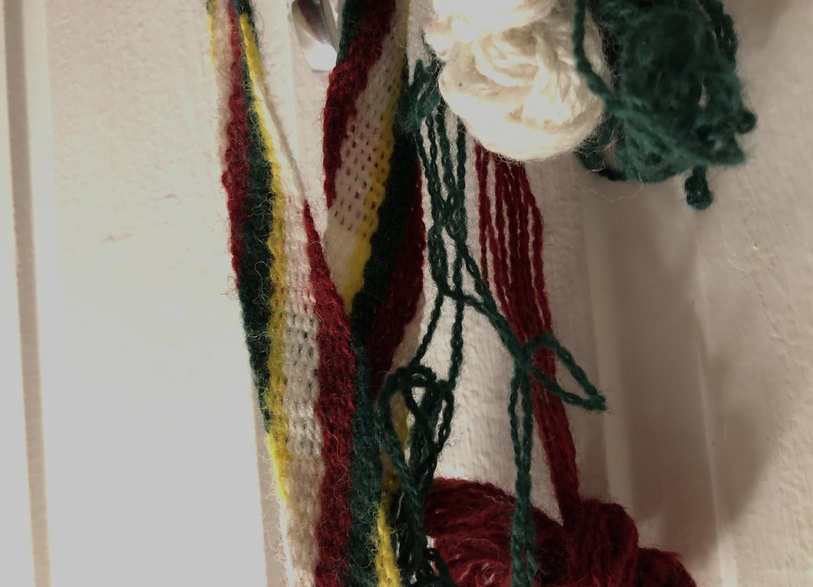 Hello,
My name is Marit Shirin Carolasdotter and I am a dancer and choreographer living in Sápmi, Sweden. My artistic activities is focusing on Indigenous rights and cultural identity, and spreading peoples stories on history, belonging and artistic desires.
I was planning to be in Hokkaido this year, to continue my meeting with the Ainu people through my research. Fortunately, I am instead able to connect with you all through online activities, and I am now inviting you to be part of my story-telling project.
I invite you to share a weaving practice with me. Weaving shoe-laces in Sámi tradition, is about sitting together outdoors or indoors, weave with wool threads, and sharing stories.
Stories about home, family, nature and daily life.
The stories and weaving are full of color, your favourite colors and patterns that represents your history and artistic desires.
At some point during my residency at NPO S-air, I invite you to an online workshop together with me and my dancer, Linnéa Sundling, to drink tea or coffee and weave together.
I will also provide you with an online document, where you may share pictures of what weaving stories makes you think and reflect on. It could be pictures (as you might see below) or writing in different colors and language.
I look forward to meet you all,
Marit
3 online workshops are scheduled on:
Dec 29, 2020 19:00-21:30 (JPT)
Jan 5, 2021 19:00-21:30 (JPT)
Jan 15, 2021 19:00-21:30 (JPT)

Online Zoom Meeting is open for 8 participants.
Coming or leaving midway through the event is OK. In case of too many applications, we will hold a draw for place allocation.
Reserve via Google Form.