Thanks to the popularity of art festivals in the past two decades leading up to the postponed Tokyo Olympic games, more funding and opportunities have been created in the visual arts in Japan, however, these are largely still hierarchical and reliant on top-down power dynamics.
This forum explores how self-organisation such as local artists' studios, artists' initiatives and networks can play an important role in contemporary cultural production, especially in the age of unprecedented crisis such as political unrest, economic collapse, natural/man-made disasters and pandemics.
---
Recording of the event
---
Event Details
Date and Time
*Note: This is a past event.
[Part1] Friday 8 January 2021
18:30-21:00(JST)

[Part2] Saturday 9 January 2021
18:30-21:00(JST)

Please check the time in your location using this link
How to Participate
Zoom Online Meeting – Please email us at info@s-air.org
*If you would like to take part in English, please ensure you have whatsapp and include your telephone number with a country code in the email.
*The meeting link will be sent to those who signed up closer to the event.
Organised by
NPO S-AIR
Funded by
The Agency for Cultural Affairs, Government of Japan, Fiscal Year 2020
Hokkaido Arts Foundation
Ogasawara Toshiaki Memorial Foundation
In partnership with
Naebono Art Studio
Art Project Research Lab, Hokkaido University of Education at Iwamizawa

---
Part 1
Friday 8 January 2021
18:30-21:00(JST) / 9:30-12:00(GMT)
In the first part of the forum, we welcome 3 artists to discuss the possibilities of self-organisation in art, drawing on examples of their work and experience: Morgan Quaintance, currently online artist-in-residence at S-AIR, whose films examine the cultural, social, and political life of cities around the world; artist Leung Chi Wo, who co-founded Para Site in Hong Kong and interviewed artists who had been active from before the handover to mainland China; artist Yoi Kawakubo, one of the initiatives of an artist-led-movement to set up a network in Japan that could act as a trade union, government pressure group and knowledge-sharing platform for art workers.
Moderator
Kyoko Tachibana (Programme Director, S-AIR)
Guest Speakers
Kostas Tzimoulis & Vassilis Noulas (EIGHT, critical institute for arts and politics, Athens)
Kazuaki Yamane & Emi Mizukami & Yukiko Oyama (Super Open Studio, Sagamihara)
Yuki Yamamoto (Naebono Art Studio, Sapporo)
---
Guest Speakers (Part 1)
Morgan Quaintance
Artist-in-Residence at S-AIR 2020, Writer
https://morganquaintance.com/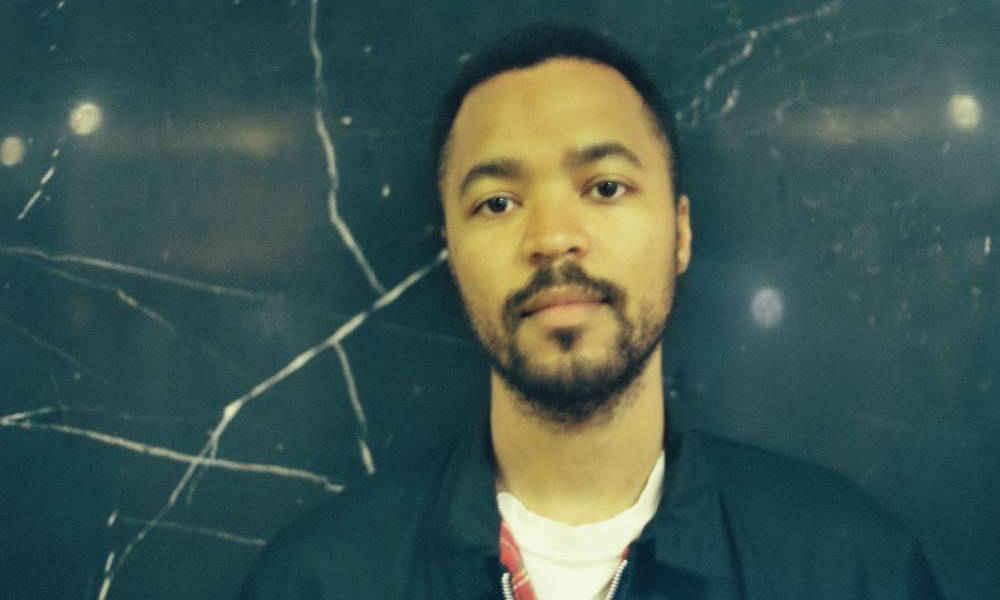 Morgan Quaintance is a London-based artist and writer and is currently an artist-in-residence with S-AIR, Sapporo, Japan.
His moving image work has been shown and exhibited widely with presentations in 2020 including: Curtas Vila Do Conje, Portugal at which he received the Best Experimental Film award, and CPH:DOX at which he received the New Vision Award, both for the film South (2020); Oberhausen Film Festival, Germany; European Media Art Festival, Germany; Alchemy Film and Arts Festival, Scotland; Images Festival, Toronto; International Film Festival Rotterdam; Punto de Vista Festival in Pamplona, Spain; and Third Horizon Film Festival, Miami.
Over the past ten years, his critically incisive writings on contemporary art, aesthetics and their socio-political contexts, have featured in publications including Art Monthly, the Wire, and the Guardian, and helped shape the landscape of discourse and debate in the UK.

Leung Chi Wo
Artist, Co-founder of Para Site
http://www.leungchiwo.com/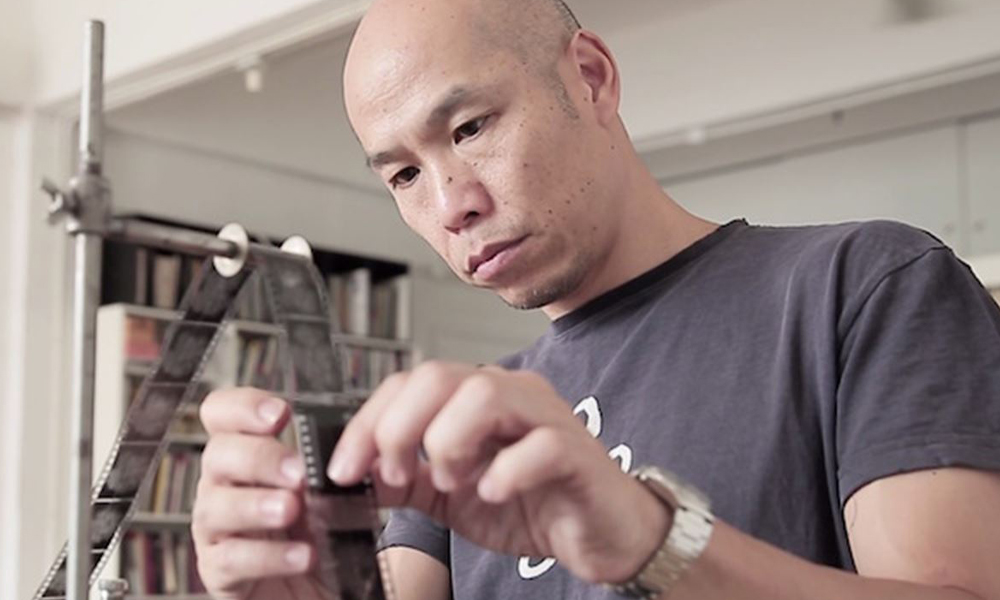 Leung Chi Wo studied culture of photography at Centro di Ricerca e Archiviazione della Fotografia in Italy in 1991 and obtained a Master of Fine Arts from the Chinese University of Hong Kong in 1997.
Using photography, texts, found objects, performance and installation, Leung Chi Wo combines historical exploration with conceptual inquiry, to reinforce our doubts about memory, power system and the ambivalence of history. Focusing on the 1967 anti-colonial riots in Hong Kong, Leung continues to research different social, cultural and political incidents that took place in that year. By synthesizing and collecting vintage objects, archival materials and images, Leung juxtaposes quotidian events against parallel moments of political instability.
Leung Chi Wo is the co-founder of Para Site. Leung is currently Associate Professor at the School of Creative Media of the City University of Hong Kong. He was an artist-in-residence at S-AIR in 2005.

Yoi Kawakubo
Artist, member of art for all
https://www.yoikawakubo.com/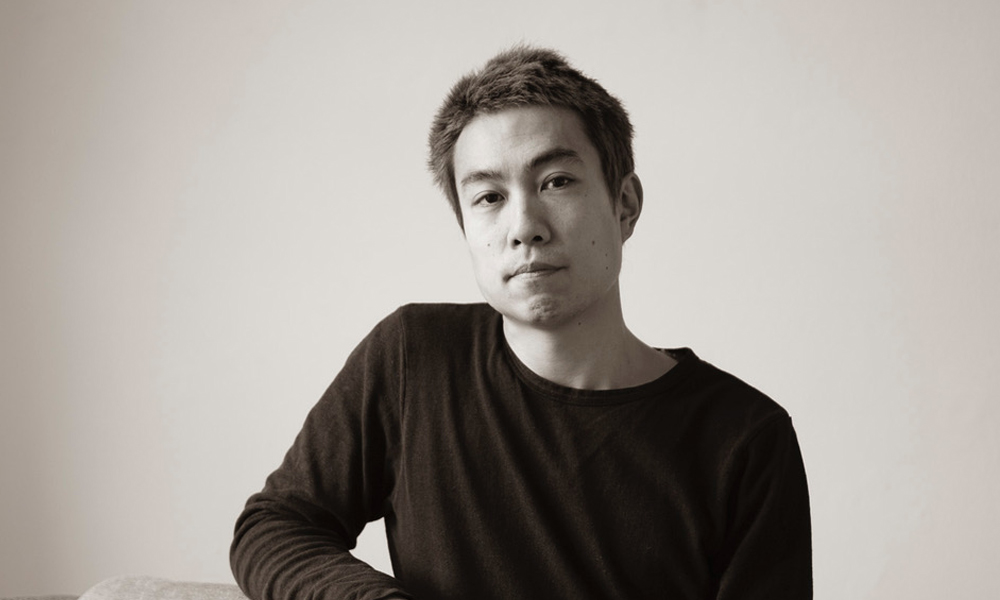 Yoi Kawakubo is a Spanish-born Japanese artist based in London and Tokyo. He turned to artistic practice after receiving a degree in applied neuroscience and subsequently working as a financial trader for several years. He creates photographs, moving image and sound installations, often based on historical research and personal history, all intertwined with economic, social and philosophical reflections.
Kawakubo is currently engaged in art for all, an artist-led movement to set up a network in Japan that could act as a trade union, government pressure group and knowledge-sharing platform for art workers.

---
Part 2
Guest Moderator
Kei Kato (curator, Art Laboratory Hashimoto)
Guest Speakers
Kostas Tzimoulis & Vassilis Noulas (EIGHT, critical institute for arts and politics, Athens)
Kazuaki Yamane & Emi Mizukami & Yukiko Oyama (Super Open Studio, Sagamihara)
Yuki Yamamoto (Naebono Art Studio, Sapporo)
---
Kei Kato
Kei Kato is the curator at Art Laboratory Hashimoto, the City of Sagamihara.
Born in 1981, Kato holds a master's degree in communication design from Graduate School of Art and Design, Tama Art University.

Before he joined Art Laboratory Hashimoto in 2017, he had previously worked as assistant curator at Aichi Triennale 2016, and as programme director at Minatomachi Art Table, Nagoya. He has curated and organised many exhibitions and workshops.

Kato initiated SUPER OPEN STUDIO (S.O.S.), for which he curates and organises special events as part of the programme connecting various art studios and initiatives across Japan, together with artist Kazuaki Yamane (REV) and various curators from other museums.

EIGHT, critical institute for arts and politics (Athens, Greece)
Vassilis Noulas
Kostas Tzimoulis
(co-founders of EIGHT, artists duo VASKOS)
https://8athens.wordpress.com/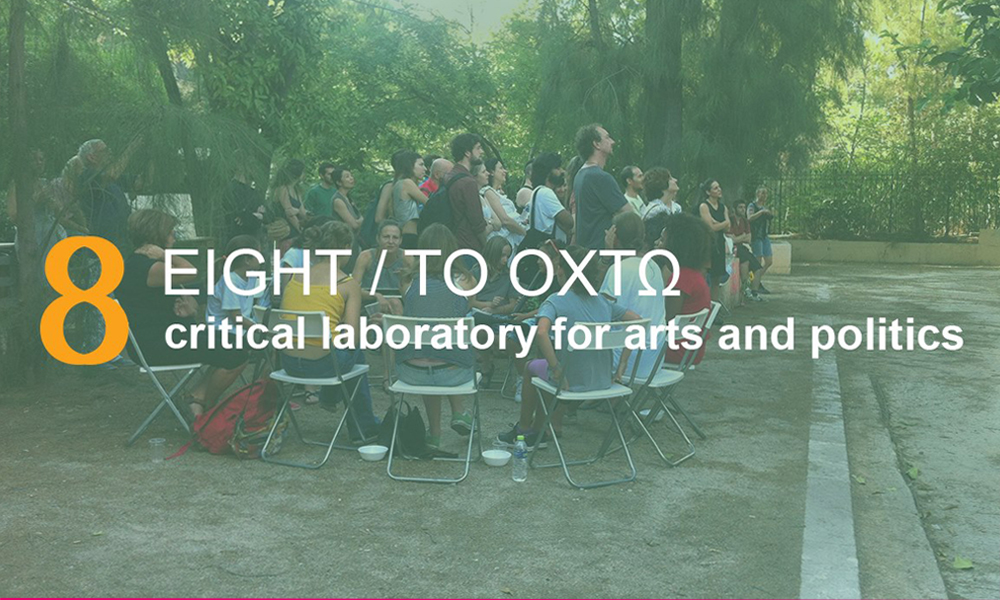 In March 2019, 8 years after the beginning of the economic crisis in Greece that produced a series of radical transformations in social/cultural frameworks, EIGHT – critical institute for arts and politics was formed by Vassilis Noulas, Kostas Tzimoulis and Gigi Argyropoulou as a cultural space that was activated in the centre of Athens exploring the possibilities of a critical intervention in an ever-changing precarious landscape. Bringing together forms of artistic, political and theoretical production, urban research and social action and building on radical experiments of recent years it seeks to investigate forms of continuity and institute these challenges with neoliberal demands of sustainability. EIGHT is an autonomous self-organised event that is realised without any funding or support from public or private resources.
Vassilis Noulas is a visual artist and theatre director working with the performance group Nova Melancholía based in Athens. Kostas Tzimoulis is a visual artist and has presented solo exhibitions in Greece and Serbia. They work together as an artistic duo VASKOS, which deals with hybridity exploring playfully the notion of national, sexual and artistic identity. They use various media as their vehicle: performance, photography, drawing, video and ceramics. During the recent years Vassilis Noulas and Kostas Tzimoulis have initiated and participated in cultural occupancies and collective artistic actions in the city of Athens (EMBROS Theatre -2011, Green Park Athens -2015, DIY Performance Biennial -2016).

Super Open Studio NETWORK (Sagamihara, Japan)
Kazuaki Yamane
Yukiko Oyama
Emi Mizukami
(Artists, committee members)
https://www.superopenstudio.net/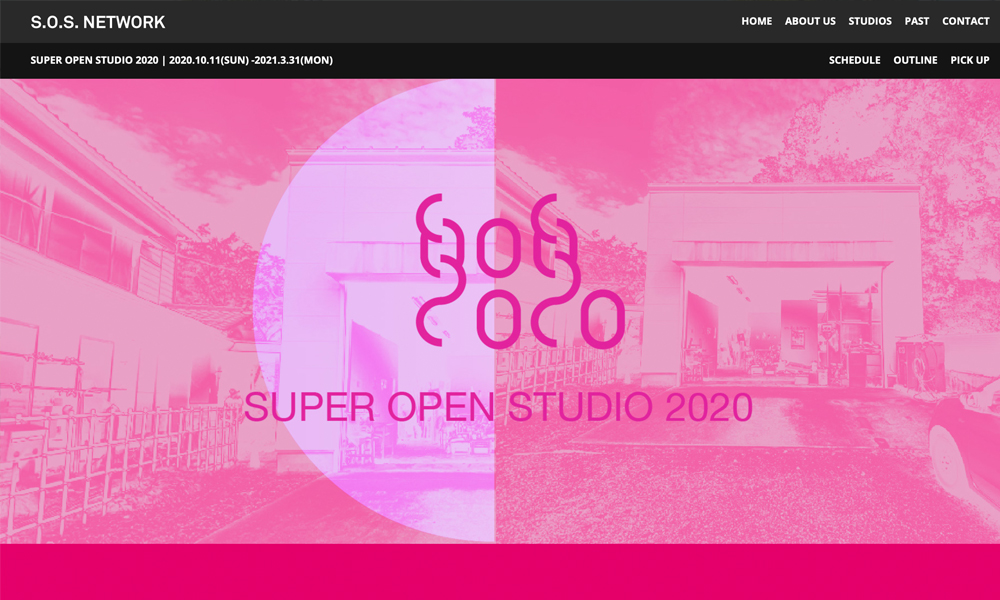 Unlike those organisations with a shared view or manifesto in the last few decades, Super Open Studio NETWORK (S.O.S.NET) is a non-unified organisation of artists with different aims, working on their own initiative and with responsibility for their own goals in the region of Sagamihara, Kanagawa prefecture next to Tokyo. However, as the organisation is essentially a network where various principles and advocacies are mixed without losing their polysemy and differences, this might enable us to think of a hyper-collective state, which can be inclusive of all kinds of organisations with different principles and advocacies, who are active in various regions. On the other hand, the purpose of S.O.S. is neither about exploring the possibilities of site-specific art in relation to the specific characteristics of the place in conjunction with regional re-generation projects nor about challenging the existing art system including museums and galleries. Its purpose is to set up the infrastructure to build a network and to ensure that it functions.
2020 marks the eighth year of S.O.S. NETWORK, and the organising committee has been dissolved. The open studio was organised by S.O.S. NETWORK again for the first time in three years. As the pandemic made it difficult to hold the festival as usual this year, it made each participating studio and artist question the idea of opening the studios to the public in their own time and under their own policies.
As the organisation started to lose its initial spirit, it was taken as an opportunity to bring it back to basics. Each year we would usually hold open studios for a period of 1 month, but instead, we decided to stretch it over a much longer period until the end of the financial year 2020, so that each studio could open in their own chosen time (so that they will not be overwhelmed with many visitors at the same time) by incorporating a system in which they could utilise a shared calendar and share their contents in their own time. During this period, we formed a special committee to organise an online event, 1 day OPEN STUDIO. In addition to studio visits, performances and workshops, we also decided to take advantage of using an online platform to connect remotely and expand the network with other organisations from different regions around the country.
Artist Kazuaki Yamane was involved in the establishment of the S.O.S. NETWORK and served as its president from 2004 to 2006. From this year artists Yasuko Oyama and Emi Mizukami have taken over as the main committee members to organise the event.

naebono art studio (Sapporo, Japan)
Yuki Yamamoto
(Artist, co-founder, committee member)
https://www.naebono.com/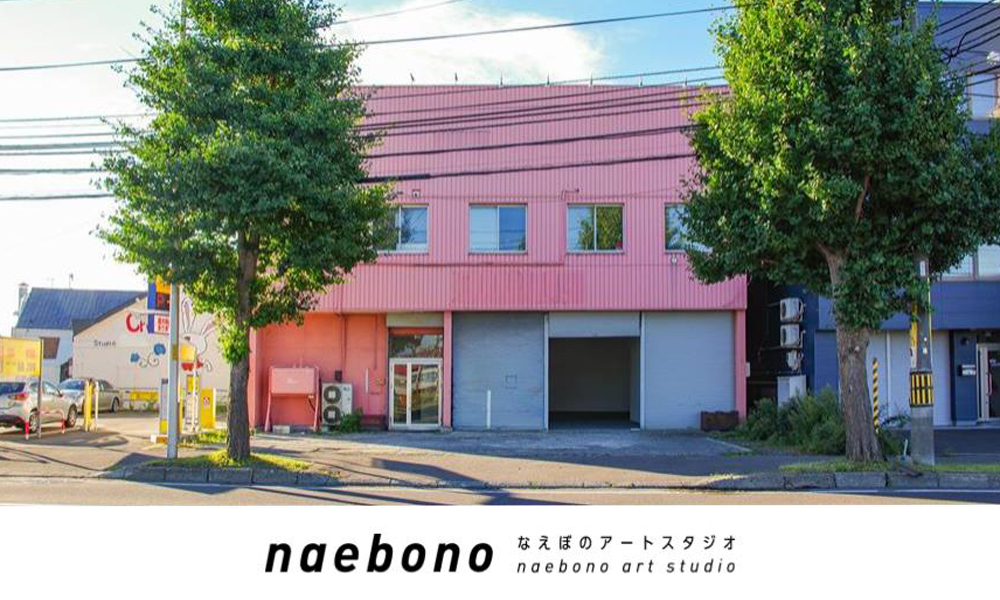 Naebono Art Studio is run by artists based in Sapporo, Japan. This old two-storey warehouse has a total floor space of 890 square metres and was previously a canning factory. The building was refurbished by the artists themselves and opened as art studios in July 2017.
There are more than 10 tenants sharing this building including offices for one of the longest artist-in-residence programmes as well as a gallery. This facility also has an open space of 100 square metres, which is available for various art-related events, such as exhibitions, temporary studios, music, live performances and other purposes. The use of the space is supervised by our committee members, and it can only be used for events that bring new perspectives to the field of contemporary art.
Rather than having one common theme as a team, Naebono Art Studio respects each artist's spontaneity and initiative in their practice. At the same time, the studio serves as a loose-knit community, in which artists inspire one another's practice and open up new potential.

---
令和2年度 「集合のダイアログ」S-AIR Exchange Programme
[主催] 特定非営利活動法人S-AIR
[助成] 令和2年度 文化庁 アーティスト・イン・レジデンス活動支援事業
公益財団法人 北海道文化財団  公益財団法人 小笠原敏晶記念財団
[企画協力] なえぼのアートスタジオ  
北海道教育大学岩見沢校 アートプロジェクト研究室