Firebird and The Spontaneous Act were created during Marit Shirin Carolasdotter's online residency with S-AIR in 2021, as part of a project Humans & Soil, and are on show at Sapporo Odori 500m Underground Walkway Gallery. Initiated by Carolasdotter, Humans & Soil focuses on bodily rights from an Indigenous perspective.
Firebird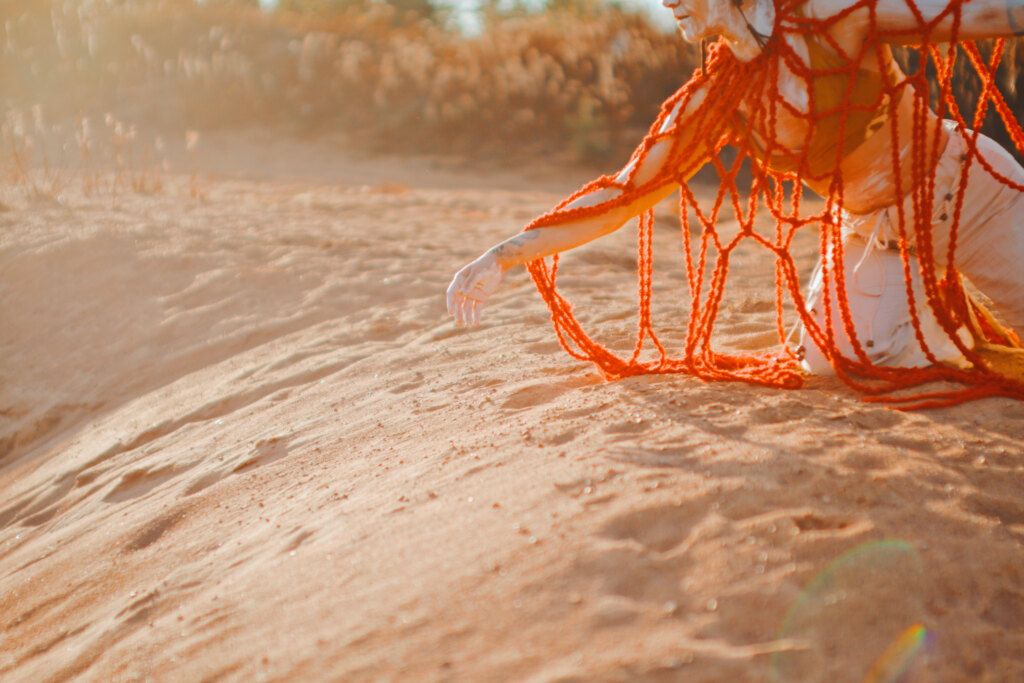 Firebird is a story about my ancestral body, where I discover my body as the inhabitant of different landscapes and reconstructed memories. Using dance, I orient myself in the current world and reflect upon the future by writing, choreographing and sensing my surroundings.
Through the people of the desert, I encounter the environment as heated and how human beings would live in a post-humanist era. What happens to the earth when climate change causes the earth to heat up? How would the future body adapt to a world without forest, and survive in a desert landscape?
The exhibition shows an ancestral and future body, where rituals are created to be in contact with our past ancestors to remind us of our breath, body and nature.
(Photograph: Hanna Rydberg, Assistant: Ebba Kohl)
The Spontaneous Act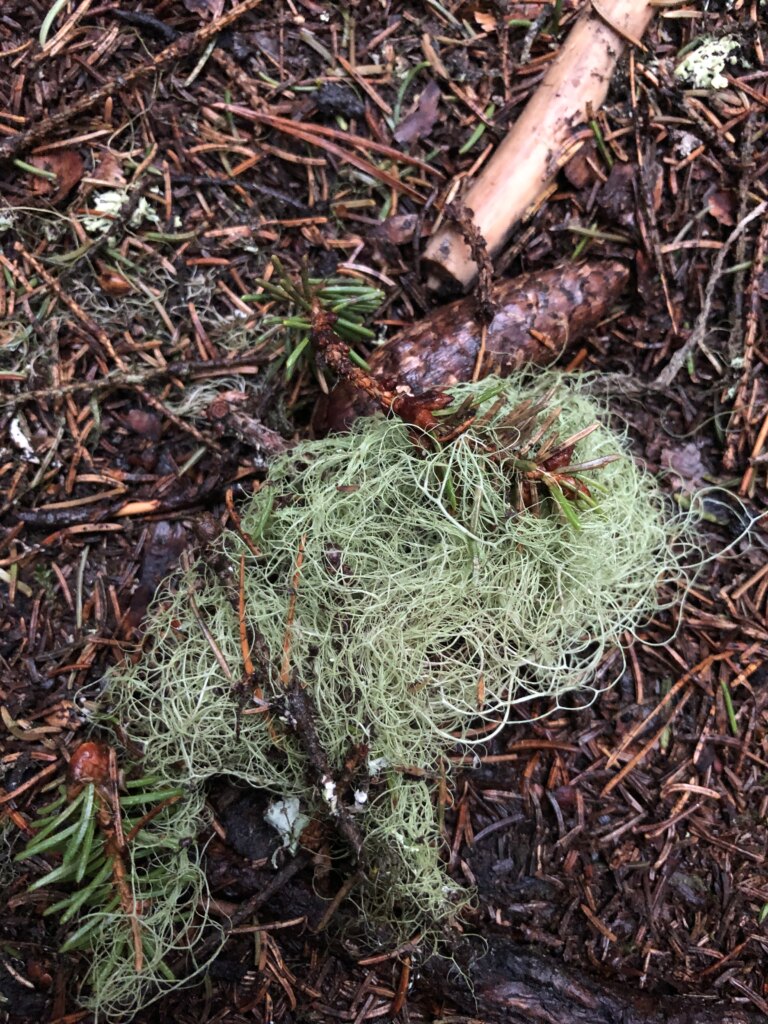 Through our daily dispatches and meetings with other people we feel a sense of security in our everyday lives. We know that when we take a walk to the store, or pass a park in the city or a forest in the suburbs, we stop for a moment and reflect. Maybe we also find a sense of stillness.
Our current challenge, living in a pandemic, disrupts our daily routines of being outside and meeting people, as well as nature. The Spontaneous Act is a series of photographs in exchange with local people in Hokkaido, that explores their own connection to nature and objects that we encounter in the forest and tells of our own personal stories and interests.
The participants were asked to go to a place close to nature and observe their breathing and objects of nature. What they found was a journey and story that goes beyond borders of encounters in a pandemic, connecting us instead to what we see as beautiful and detached from the limitations of our everyday movements in troubled times.
---

About the Artist

Marit Shirin Carolasdotter is a dancer, choreographer, activist and artistic director of the organisation "Humans & Soil". She is a Sámi and Kurdish artist, currently living in Umeå, Sweden. She has a Masters degree from Stockholm University of the Arts and has worked globally in Japan, Belgium, Germany, Iceland, Denmark Greece and Spain.
In 2017, she created the work "Takemusu – Endless Improvisation" at Shiro Oni Studios in Onishi and studied Zazen and Aikido in various temples around Tokyo and Kyoto.
In 2019 she returned to Hokkaido, where she had an exchange with Ainu artists, scholars and activists, striving toward highlighting bodily rights with the Sámi and Ainu people.
In 2020, Marit Shirin collaborated with NPO S-air together with dancer Linnéa Sundling to spread information about Sámi heritage through weaving, inviting local participants from Sapporo to exchange dialogue in workshops of sewing, weaving and crafts.
Website: Humans & Soil

令和3年度 S-AIR エクスチェンジプログラム2021
[主催] 特定非営利活動法人S-AIR
[助成] 令和3年度 文化庁 アーティスト・イン・レジデンス活動支援事業 公益財団法人 小笠原敏晶記念財団
[協力] 札幌市(札幌大通地下ギャラリー 500m美術館)